Why do people buy iPhones instead of Androids? According to Kaley Rudolph, writer, and researcher for freeadvice.com, "Apple has nearly perfected the user interface, and for anyone looking to purchase a phone that is user friendly, accessible, and reliable–there's no competition." [i] In other words, the user experience design is exceptional.
User experience design (UXD, UED, or XD) is the means that designers employ to create products that improve productivity and/or profits for business-to-business (B2B) clients and perhaps just plain pleasure for business-to-consumer (B2C) clients. "A product is only ever as good as its UX. You can have the most innovative technology, but if it isn't user-friendly, it will struggle to reach mainstream adoption," says Blake Ross, co-creator of Mozilla Firefox. "The latest wave of technologies like AR [augmented reality], VR [virtual reality], voice, and bitcoin has the potential to disrupt the market — but the challenge lies in making them usable for the masses. This is where technology and UX go hand in hand, and the former is nothing without the latter."[i]
Teamwork is Vital for Optimal UXD
In recent years, user experience design has evolved into a multidisciplinary collaboration including aspects of branding, design, usability, and function. Such collaboration requires a dedicated, cross-functional team that communicates often in service of the ultimate client, the end-user. Then, impassioned discussions ensue about the product design. Different viewpoints are welcome because they often yield unforeseen results and innovations, as our firm has seen over the years.
At Mighty Studios, we bring together a team of best-in-class design researchers, industrial designers, mechanical, electrical, and thermal engineers, and supply chain experts to offer tailored, turnkey solutions for products in the consumer, medical, and datacom spaces. Here is a good example of how our teamwork created a mighty solution for a vulnerable yet growing demographic: seniors in nursing home facilities.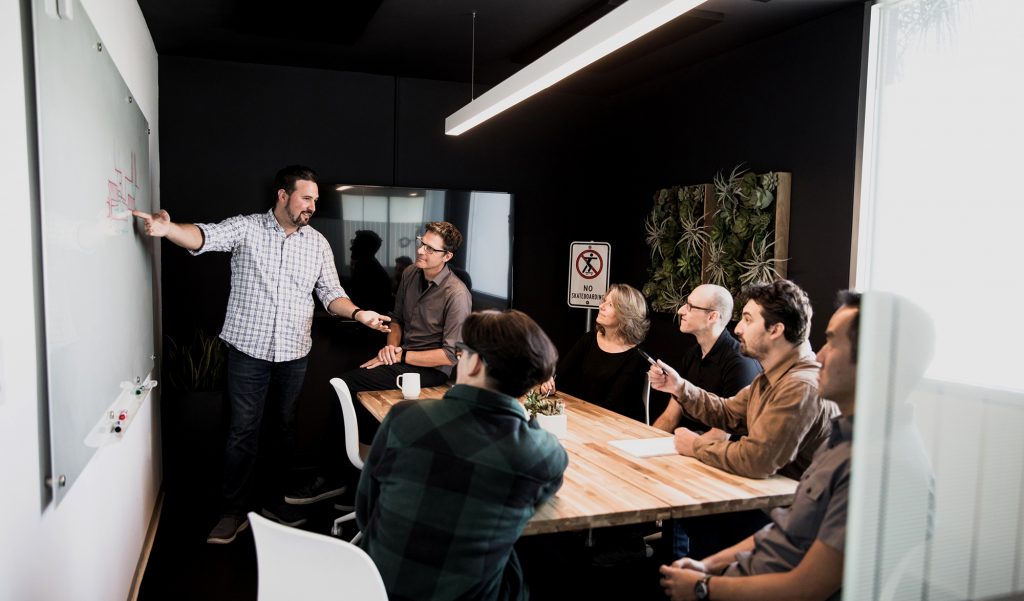 Design Technology for Medical Use
One of our clients—software provider Blue Willow Systems, Inc—developed a cloud-based health monitoring system and devices that enabled senior-care facilities to automatically monitor the health and location of their residents by using a variety of wearable and non-wearable sensor devices. Blue Willow developed a senior resident safety hardware and software platform offering fall detection, alert notifications, and health monitoring. The system is comprised of two parts: the wearable Blue Band and the Hub. The two devices work in concert to monitor the user's location, temperature, and heart rate. The band can even detect a fall and arrange for help.
Mighty Studios conducted user insights and ethnographic research to inform the industrial design process. We also produced the packaging design and guided the suite of products through to mass production. Blue Willow was acquired by Philips in late 2018, resulting in a financial and market-share win for both companies.
Such win-win relationships can propel a product design team to ever-higher levels of creativity and collaboration for future projects. After all, when a well-researched, solidly tested functional product design has the potential to save lives – what could be more rewarding than that?
---
[i] David Lynch and Liam Shotwell, "iPhone vs. Android: Which Is Better In October 2021?", July 28, 2020, https://www.payetteforward.com/iphone-vs-android-which-is-better/
[i] Quoted in Career Foundry, "15 Inspirational UX Design Quotes That Every Designer Should Read," Emily Stevens, updated July 30, 2021, https://careerfoundry.com/en/blog/ux-design/15-inspirational-ux-design-quotes-that-every-designer-should-read/